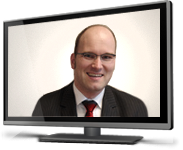 … stands for substantiated practical trading experience combined with a didactic valuable and humorous presentation.
He is Managing Director of BORN Traders und Head of Trading of BORN STAHLBERG & Partner in Switzerland, an asset management company for private and institutional clients.
He provides advice to institutional and private traders and stands for a diversified and worthwhile trading education.